Audi A5 All-weather Floor Mats, Front
Product Code
8W8061501041
Country of Origin
Germany
Product Details Product Details
Effectively protect the interior of your Audi from wetness and course soiling in all weather conditions.
Hard-wearing all-weather rubber floor mats protect the vehicle interior against wet and dirt. They can be easily cleaned when necessary. The floor mats are securely fastened to the vehicle floor by means of the standard fastening points. The material is low-emission and pollutant-free.
With A5 logo in contrasting colour.
Items supplied:
The image shows a premium textile floor mat and an all-weather mat.
For models:
A5 Cabriolet - (2017 - 2019)
A5 Cabriolet (B9-PA) 2020
A5 Coupe (B9) - (2017 - 2019)
A5 Coupe (B9-PA) 2020
RS5 Coupe (B9) - (2018 - 2019)
RS5 Coupe (B9-PA) 2020
Audi Shop Terms and Conditions
Similar Products
Audi e-tron GT All-weather Floor Mats, Rear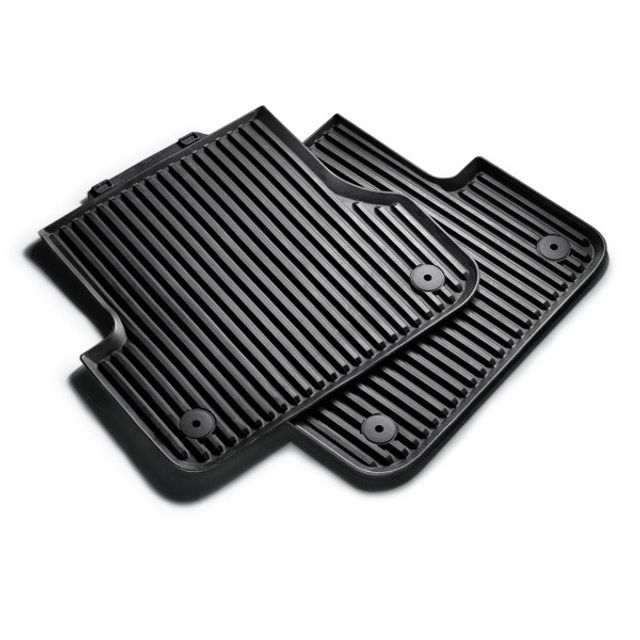 Rubber Floor Mats, Rear, Black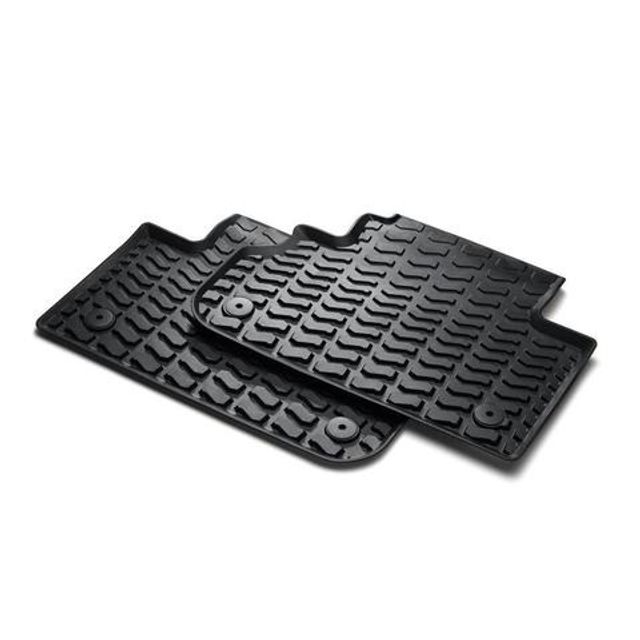 Audi Q5 All-weather Floor Mats, Rear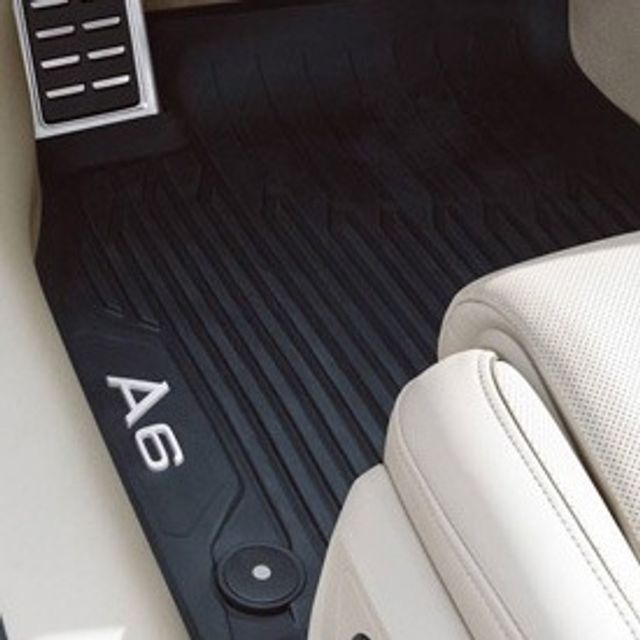 Audi A6 All-weather Floor Mats, Front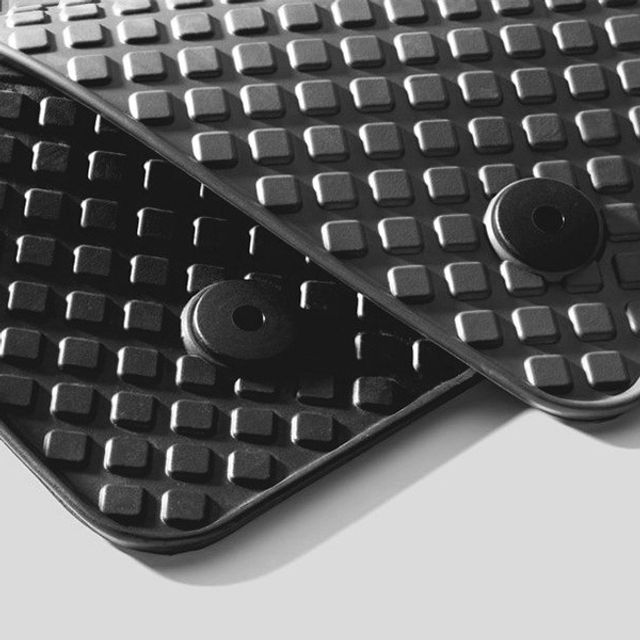 Audi A6 Rubber Floor Mats, Front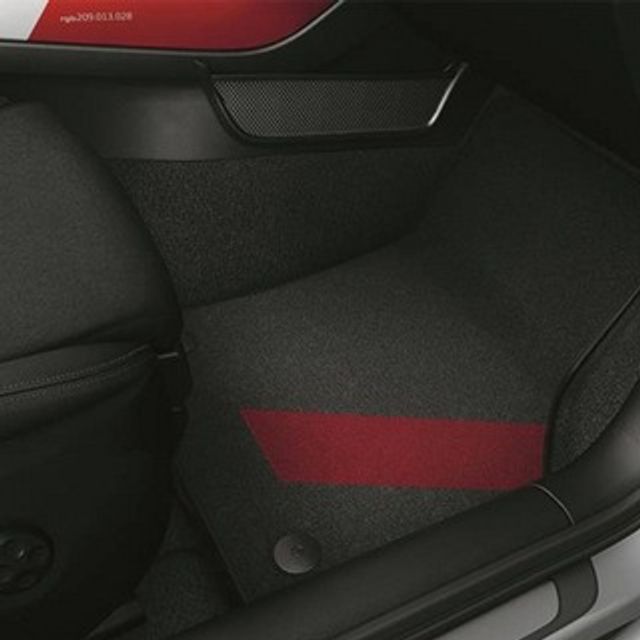 Decorative Textile Floor Mats, Front and Rear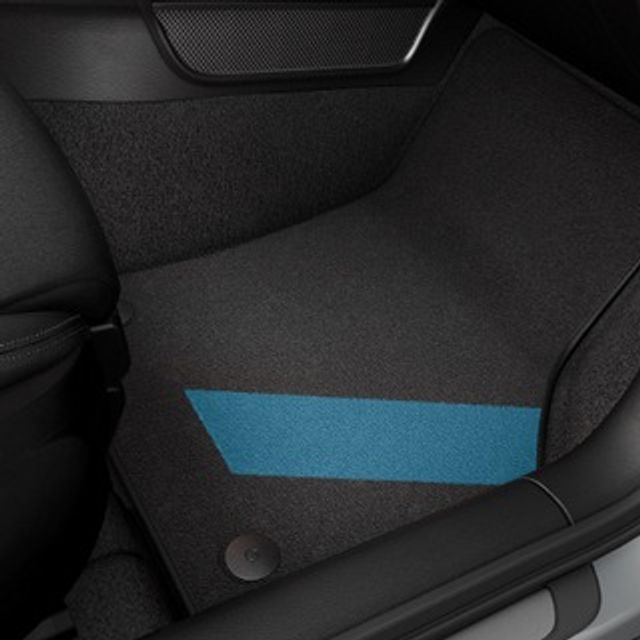 Decorative Textile Floor Mats, Front and Rear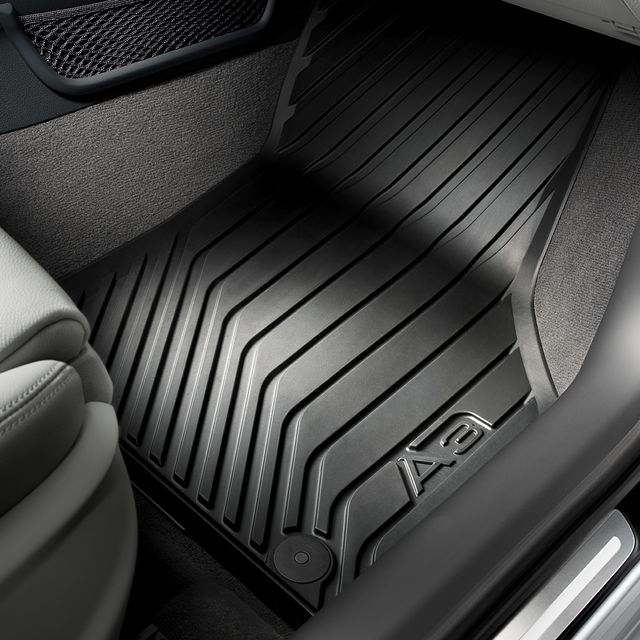 Audi A3 Rubber Floor Mats, Front