Stainless Steel Pedal Caps
This item is currently Out of Stock.

Product Details Product Details
The high-quality stainless steel pedal caps give your Audi an especially sporty look and significantly enhance the vehicle interior. The combination of brushed stainless steel and non-slip rubber offers a perfect blend of design and safety.
For models:
A1 (2015-2018)
A1 Sportback (2015-2018)
A3 (2013-2016)
A3 Saloon (2014-2016)
A3 Sportback (2013-2016)
A3 Cabriolet (2015-2016)
A3 Sportback e-tron (2015-2016)
A3 Sportback g-tron (2014-2016)
TT Coupé (2015-2018)
TT Roadster (2015-2018)
Q3 (Since 2019)
Q3 Sportback (Since 2020)
Q3 Sportback TFSI e (Since 2021)
Q3 TFSI e (Since 2021)
Items supplied:
Cap for accelerator
Cap for brake pedal
Notes:
Installation by qualified personnel/specialist workshop is recommended
Only suitable for vehicles with S tronic.
Audi Shop Terms and Conditions
Similar Products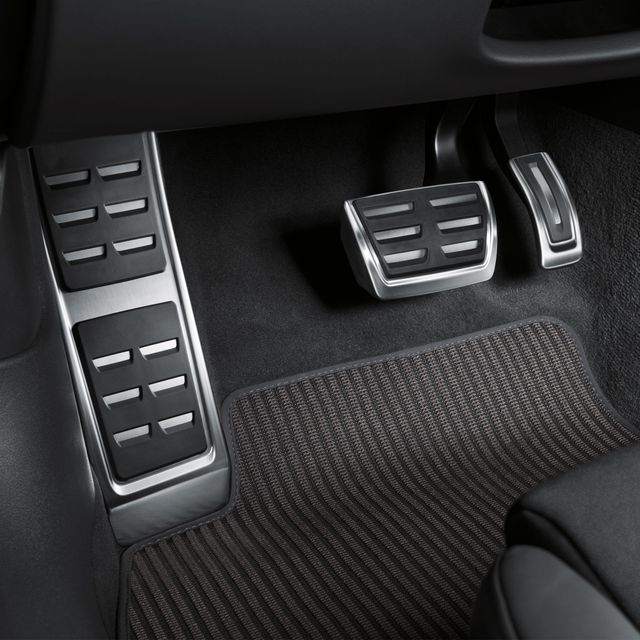 Audi Q5 Foot Rest & Pedal Caps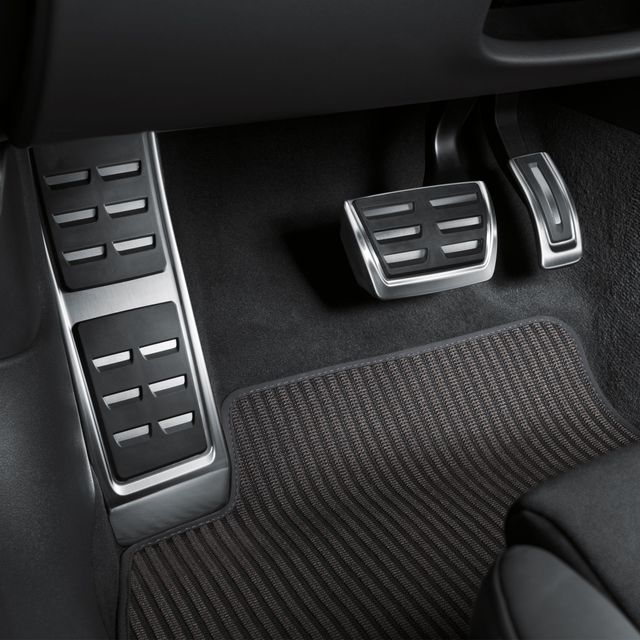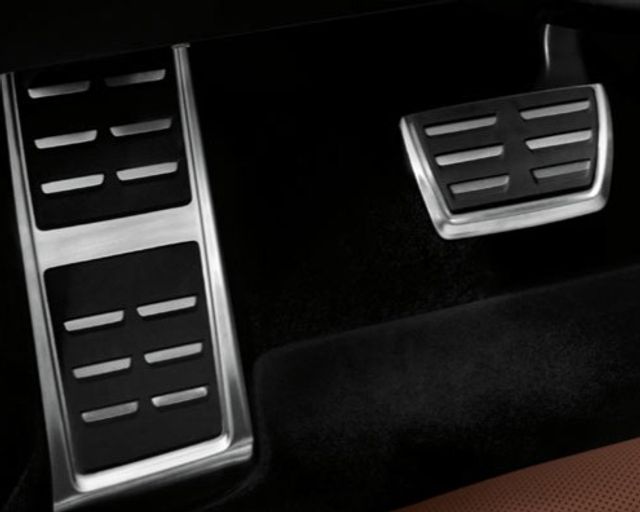 Audi A6 Stainless Steel Pedal Caps with Footrest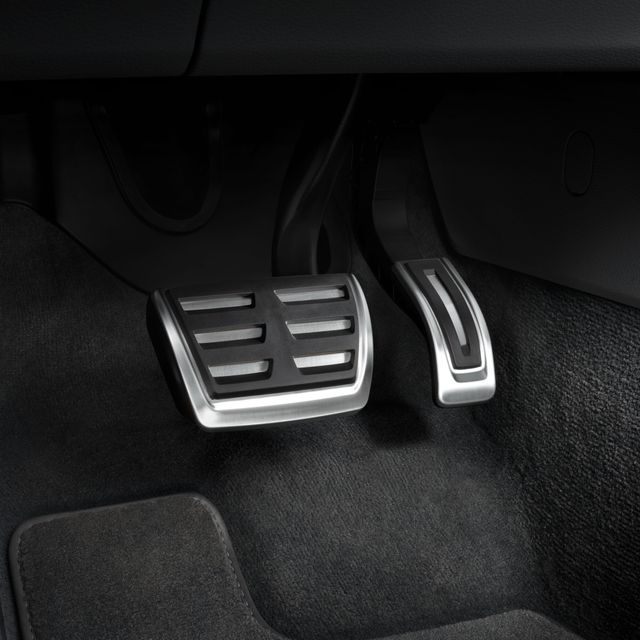 Audi Q7 Stainless Steel Pedal Caps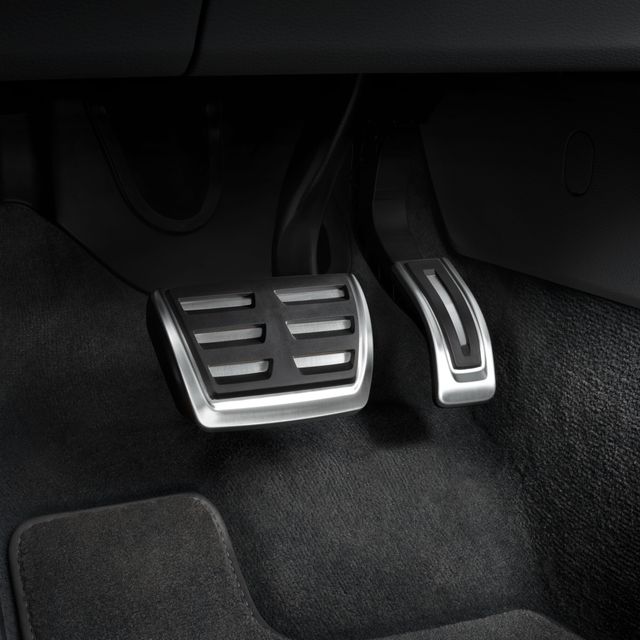 Audi A8 L Stainless Steel Pedal Caps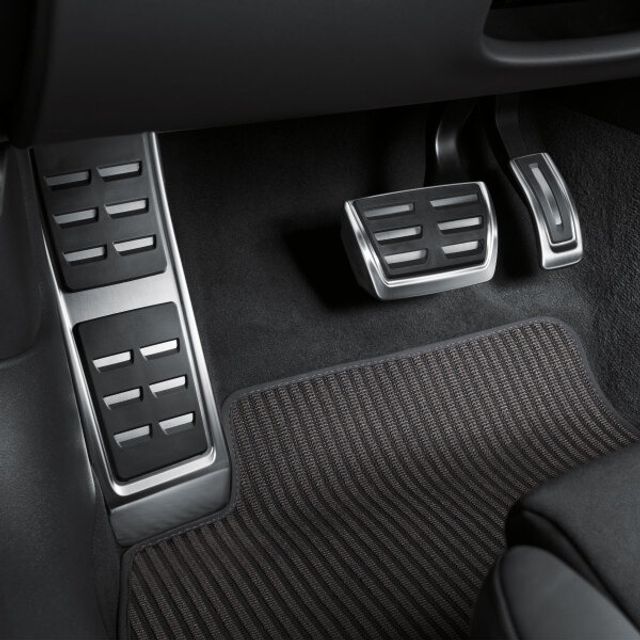 Foot Rest and Pedal Caps in Stainless Steel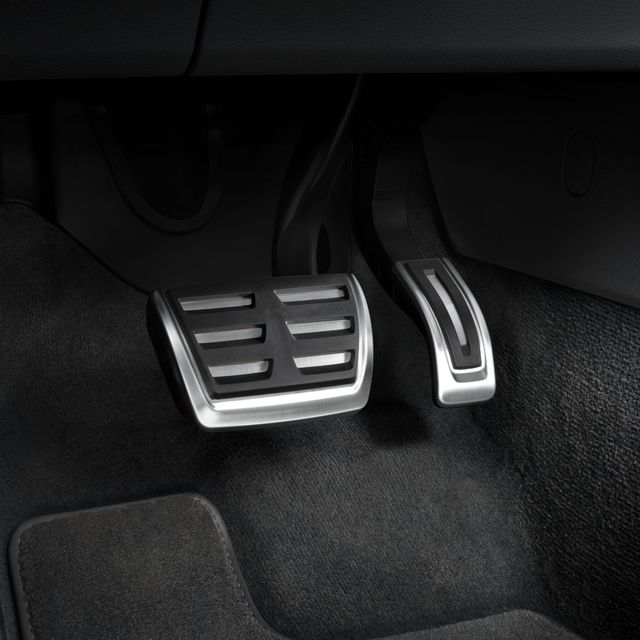 Stainless Steel Pedal Caps