USB type-C Charging Cable, for type-C devices
This item is currently Out of Stock.

Product Details Product Details
Conveniently charge and use mobile phones, tablets or mobile end units while driving.
USB type C™ robust charging cable for use with Audi music interface, Audi smartphone interface or the USB charging function. In vehicle use and charging of mobile devices such as mobile telephones, tablets and mobile media players with a USB type C™connector.
Colour: Red
Items supplied:
USB charging cable with type C™ connection for mobile end units with a USB type C™ connection, angled
Cable length approx. 63 cm
For models:
A1 citycarver (since 2020)
A1 Sportback (since 2019)
A3 Saloon (since 2021)
A3 Sportback (since 2021)
A3 Sportback TFSI e (since 2021)
A3 Sportback g-tron (since 2021)
S3 Saloon (since 2021)
S3 Sportback (since 2021)
RS 3 Saloon (since 2022)
RS 3 Sportback (since 2022)
A4 Saloon (since 2020)
A4 Avant (since 2020)
A4 allroad quattro (since 2020)
A4 Avant g-tron (since 2020)
S4 Saloon (since 2020)
S4 Avant (since 2020)
RS 4 Avant (since 2020)
A5 Coupé (since 2020)
A5 Sportback (since 2020)
A5 Cabriolet (since 2020)
A5 Sportback g-tron (since 2020)
S5 Coupé (since 2020)
S5 Sportback (since 2020)
RS 5 Coupé (since 2020)
RS 5 Sportback (since 2020)
A6 Saloon (since 2019)
A6 Avant (since 2019)
A6 allroad quattro (since 2020)
A6 Limousine TFSI e (since 2020)
A6 Avant TFSI e (since 2020)
S6 Saloon (since 2019)
S6 Avant (since 2019)
RS 6 Avant (since 2020)
A7 Sportback (since 2019)
A7 Sportback TFSI e (since 2020)
S7 Sportback (since 2019)
RS 7 Sportback (since 2020)
A8 (2018-2021)
A8 L (2018-2021)
A8 TFSI e (2020-2021)
A8 L TFSI e (2020-2021)
S8 (2019-2021)
Q2 (since 2021)
Q2 (2017-2020)
SQ2 (since 2021)
SQ2 (2019-2020)
Q3 (since 2019)
Q3 Sportback (since 2020)
Q3 TFSI e (since 2021)
Q3 Sportback TFSI e (since 2021)
RS Q3 (since 2020)
RS Q3 Sportback (since 2020)
Q4 e-tron (since 2022)
Q4 Sportback e-tron (since 2022)
Q5 (since 2021)
Q5 Sportback (since 2021)
Q5 TFSI e (since 2021)
Q5 TFSI e (2019-2020)
Q5 Sportback TFSI e (since 2021)
SQ5 Sportback (since 2021)
Q7 (since 2020)
Q7 (2016-2019)
Q7 e-tron (2016-2019)
Q7 TFSI e (since 2020)
SQ7 (since 2020)
SQ7 (2017-2019)
Q8 (since 2019)
Q8 TFSI e (since 2021)
SQ8 (since 2020)
RS Q8 (since 2020)
e-tron (since 2019)
e-tron Sportback (since 2020)
e-tron S (since 2021)
e-tron S Sportback (since 2021)
e-tron GT (since 2022)
RS e-tron GT (since 2022)
Terms & Conditions
Similar Products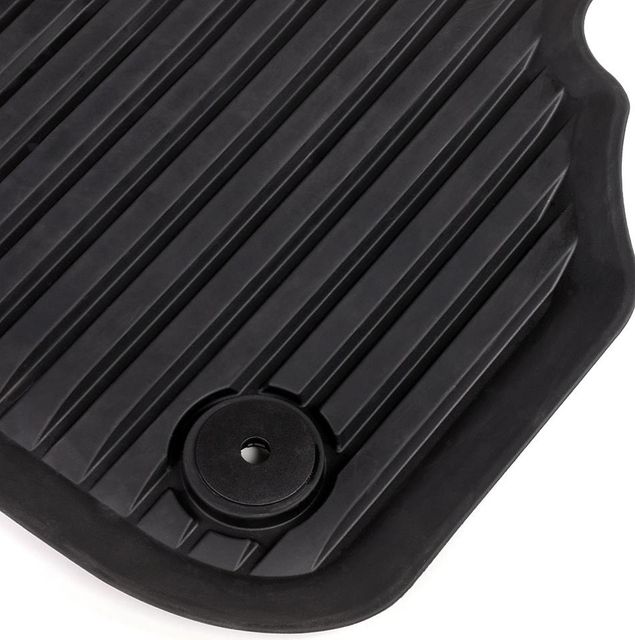 All-weather Floor Mats, Rear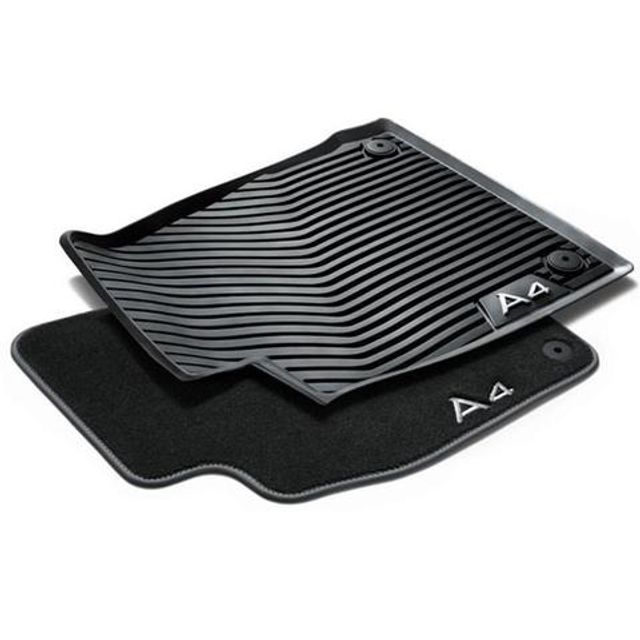 Audi A4 All-weather Floor Mats, Front
Audi A4 Car Cover, Audi Rings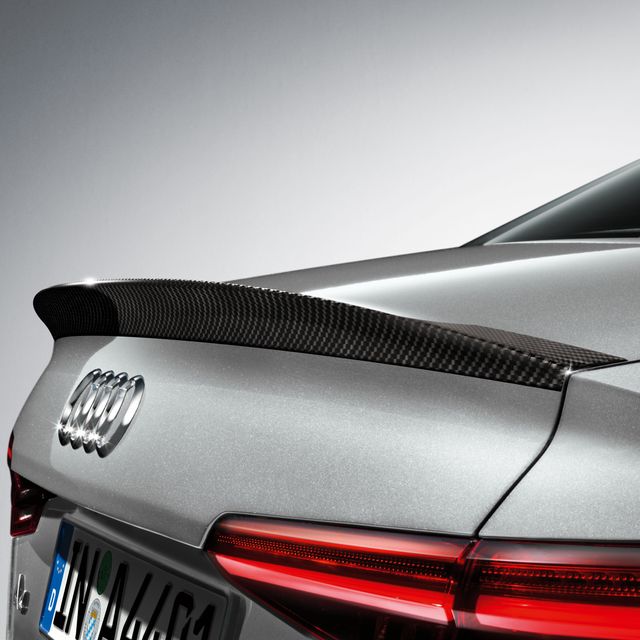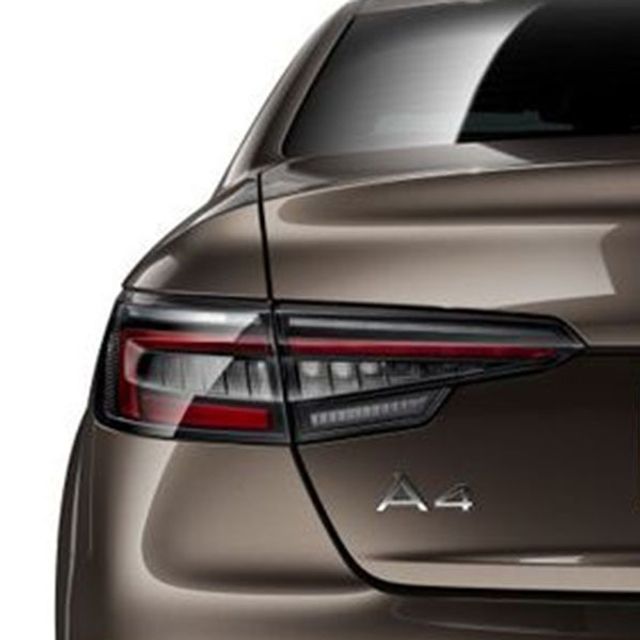 Audi A4 LED Rear Lights, Dark-tinted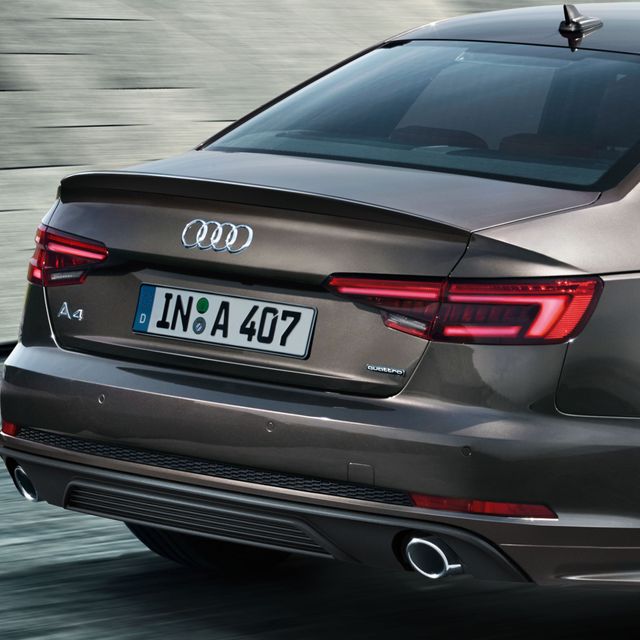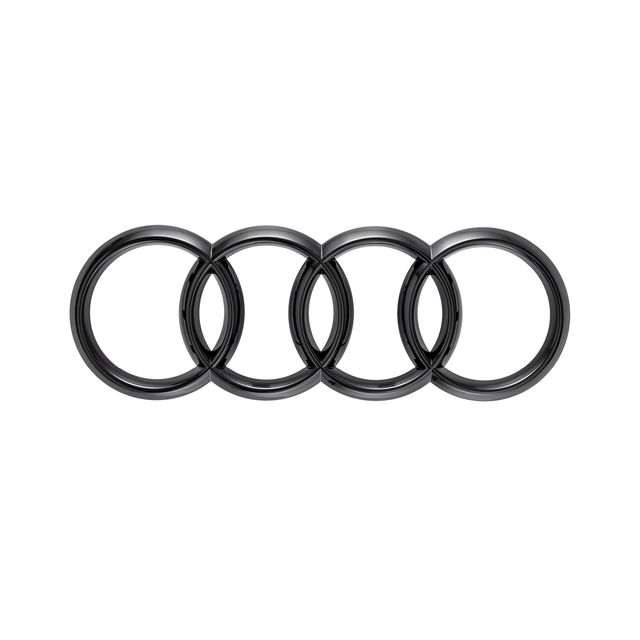 Audi Rings in Black, Front