Audi rings decals with heritage flag
Product Code
8Y4064317Z7G
Country of Origin
Germany
This item is currently Out of Stock.

Product Details Product Details
A tribute to the successful Audi Rally history.
The distinctive heritage flag in the Audi Sport colours is a tribute to the successful Audi Rally history and transfers the spirit of that time to the current period. The size of the gloss floret silver Audi rings is 150 x 52 mm. The decorative film is designed to be applied on the left and right wings or on the C-pillars. The film has an increased resistance to light and wear and can be removed complete without remains.
Items supplied:
1 set of Audi rings decorative film
1 set of heritage flag decorative film
Fitting and care instructions
Note:
The application of the decorative film is model dependant.
The figure shows the product on an Audi A1 Sportback.
Model Usage:
A1 (2015-2018)
A1 (2011-2014)
A1 allstreet (since 2020)
A1 Sportback (since 2019)
A1 Sportback (2015-2018)
A1 Sportback (2012-2014)
S1 (2015-2018)
S1 Sportback (2015-2018)
A3 (2017-2018)
A3 (2013-2016)
A3 (2009-2012)
A3 Saloon (since 2021)
A3 Saloon (2017-2020)
A3 Saloon (2014-2016)
A3 Sportback (since 2021)
A3 Sportback (2017-2020)
A3 Sportback (2013-2016)
A3 Sportback (2009-2013)
A3 Cabriolet (2017-2020)
A3 Cabriolet (2015-2016)
A3 Cabriolet (2008-2014)
A3 Sportback TFSI e (since 2021)
A3 Sportback e-tron (2017-2020)
A3 Sportback e-tron (2015-2016)
A3 Sportback g-tron (since 2021)
A3 Sportback g-tron (2017-2020)
A3 Sportback g-tron (2014-2016)
S3 (2017-2020)
S3 (2013-2016)
S3 (2009-2013)
S3 Saloon (since 2021)
S3 Saloon (2017-2020)
S3 Saloon (2014-2016)
S3 Sportback (since 2021)
S3 Sportback (2017-2020)
S3 Sportback (2014-2016)
S3 Sportback (2009-2013)
S3 Cabriolet (2017-2020)
S3 Cabriolet (2015-2016)
RS 3 Saloon (since 2022)
RS 3 Saloon (2017-2020)
RS 3 Sportback (since 2022)
RS 3 Sportback (2017-2020)
RS 3 Sportback (2015-2016)
RS 3 Sportback (2011-2013)
A4 Saloon (since 2020)
A4 Saloon (2016-2019)
A4 Saloon (2013-2015)
A4 Saloon (2008-2012)
A4 Avant (since 2020)
A4 Avant (2016-2019)
A4 Avant (2013-2015)
A4 Avant (2009-2012)
A4 allroad quattro (since 2020)
A4 allroad quattro (2017-2019)
A4 allroad quattro (2012-2016)
A4 allroad quattro (2010-2011)
A4 Avant g-tron (since 2020)
A4 Avant g-tron (2017-2019)
S4 Saloon (since 2020)
S4 Saloon (2017-2019)
S4 Saloon (2013-2015)
S4 Saloon (2009-2012)
S4 Avant (since 2020)
S4 Avant (2017-2019)
S4 Avant (2013-2015)
S4 Avant (2009-2012)
RS 4 Avant (since 2020)
RS 4 Avant (2018-2019)
RS 4 Avant (2013-2015)
A5 Coupé (since 2020)
A5 Coupé (2017-2019)
A5 Coupé (2012-2016)
A5 Coupé (2008-2011)
A5 Sportback (since 2020)
A5 Sportback (2017-2019)
A5 Sportback (2012-2016)
A5 Sportback (2010-2011)
A5 Cabriolet (since 2020)
A5 Cabriolet (2017-2019)
A5 Cabriolet (2012-2017)
A5 Cabriolet (2010-2011)
A5 Sportback g-tron (since 2020)
A5 Sportback g-tron (2017-2019)
S5 Coupé (since 2020)
S5 Coupé (2017-2019)
S5 Coupé (2012-2016)
S5 Coupé (2008-2011)
S5 Sportback (since 2020)
S5 Sportback (2017-2019)
S5 Sportback (2012-2016)
S5 Sportback (2010-2012)
S5 Cabriolet (since 2020)
S5 Cabriolet (2017-2019)
S5 Cabriolet (2012-2017)
S5 Cabriolet (2010-2011)
RS 5 Coupé (since 2020)
RS 5 Coupé (2018-2019)
RS 5 Coupé (2013-2017)
RS 5 Coupé (2010-2012)
RS 5 Sportback (since 2020)
RS 5 Sportback (2019-2019)
RS 5 Cabriolet (2013-2016)
A6 Saloon (since 2019)
A6 Saloon (2015-2018)
A6 Saloon (2011-2014)
A6 Saloon (2009-2011)
A6 Avant (since 2019)
A6 Avant (2015-2018)
A6 Avant (2012-2014)
A6 Avant (2009-2011)
A6 allroad quattro (since 2020)
A6 allroad quattro (2015-2018)
A6 allroad quattro (2013-2014)
A6 allroad quattro (2009-2011)
A6 Limousine TFSI e (since 2020)
A6 Saloon hybrid (2012-2014)
A6 Avant TFSI e (since 2020)
S6 Saloon (since 2019)
S6 Saloon (2015-2018)
S6 Saloon (2013-2014)
S6 Saloon (2009-2011)
S6 Avant (since 2019)
S6 Avant (2015-2018)
S6 Avant (2013-2014)
S6 Avant (2009-2011)
RS 6 Saloon (2009-2011)
RS 6 Avant (since 2020)
RS 6 Avant (2015-2018)
RS 6 Avant (2013-2014)
RS 6 Avant (2009-2011)
A7 Sportback (since 2019)
A7 Sportback (2015-2018)
A7 Sportback (2011-2014)
A7 Sportback TFSI e (since 2020)
S7 Sportback (since 2019)
S7 Sportback (2015-2018)
S7 Sportback (2013-2014)
RS 7 Sportback (since 2020)
RS 7 Sportback (2015-2018)
RS 7 Sportback (2014-2014)
A8 (since 2022)
A8 (2018-2021)
A8 (2014-2017)
A8 (2010-2013)
A8 L (since 2022)
A8 L (2018-2021)
A8 L (2014-2017)
A8 L (2010-2013)
A8 TFSI e (since 2022)
A8 TFSI e (2020-2021)
A8 hybrid (2014-2017)
A8 hybrid (2012-2013)
A8 L TFSI e (since 2022)
A8 L TFSI e (2020-2021)
A8 L hybrid (2014-2017)
A8 L hybrid (2012-2013)
S8 (since 2022)
S8 (2019-2021)
S8 (2014-2017)
S8 (2012-2013)
Q2 (since 2021)
Q2 (2017-2020)
SQ2 (since 2021)
SQ2 (2019-2020)
Q3 (since 2019)
Q3 (2015-2018)
Q3 (2012-2014)
Q3 Sportback (since 2020)
Q3 TFSI e (since 2021)
Q3 Sportback TFSI e (since 2021)
RS Q3 (since 2020)
RS Q3 (2015-2018)
RS Q3 (2014-2014)
RS Q3 Sportback (since 2020)
Q4 e-tron (since 2022)
Q4 Sportback e-tron (since 2022)
Q5 (since 2021)
Q5 (2017-2020)
Q5 (2013-2017)
Q5 (2009-2012)
Q5 Sportback (since 2021)
Q5 TFSI e (since 2021)
Q5 TFSI e (2019-2020)
Q5 hybrid (2013-2017)
Q5 hybrid (2012-2012)
Q5 Sportback TFSI e (since 2021)
SQ5 (since 2021)
SQ5 (2017-2020)
SQ5 (2013-2017)
SQ5 Sportback (since 2021)
Q7 (since 2020)
Q7 (2016-2019)
Q7 (2010-2015)
Q7 e-tron (2016-2019)
Q7 TFSI e (since 2020)
SQ7 (since 2020)
SQ7 (2017-2019)
Q8 (since 2019)
Q8 TFSI e (since 2021)
SQ8 (since 2020)
RS Q8 (since 2020)
e-tron (2019-2023)
e-tron Sportback (2020-2023)
e-tron S (2021-2023)
e-tron S Sportback (2021-2023)
e-tron GT (since 2022)
RS e-tron GT (since 2022)
TT Coupé (since 2019)
TT Coupé (2015-2018)
TT Coupé (2011-2014)
TT Roadster (since 2019)
TT Roadster (2015-2018)
TT Roadster (2011-2014)
TTS Coupé (since 2019)
TTS Coupé (2015-2018)
TTS Coupé (2011-2014)
TTS Roadster (since 2019)
TTS Roadster (2015-2018)
TTS Roadster (2011-2014)
TT RS Coupé (since 2019)
TT RS Coupé (2017-2018)
TT RS plus Coupé (2012-2014)
TT RS Coupé (2010-2014)
TT RS Roadster (since 2019)
TT RS Roadster (2017-2018)
TT RS plus Roadster (2012-2014)
TT RS Roadster (2010-2014)
R8 Coupé (2019-2023)
R8 Coupé (2016-2018)
R8 Coupé (2013-2015)
R8 Coupé (2007-2012)
R8 Spyder (2019-2023)
R8 Spyder (2017-2018)
R8 Spyder (2013-2016)
R8 Spyder (2010-2012)
R8 GT Coupé (2011-2012)
R8 GT Spyder (2011-2012)
Terms & Conditions
Similar Products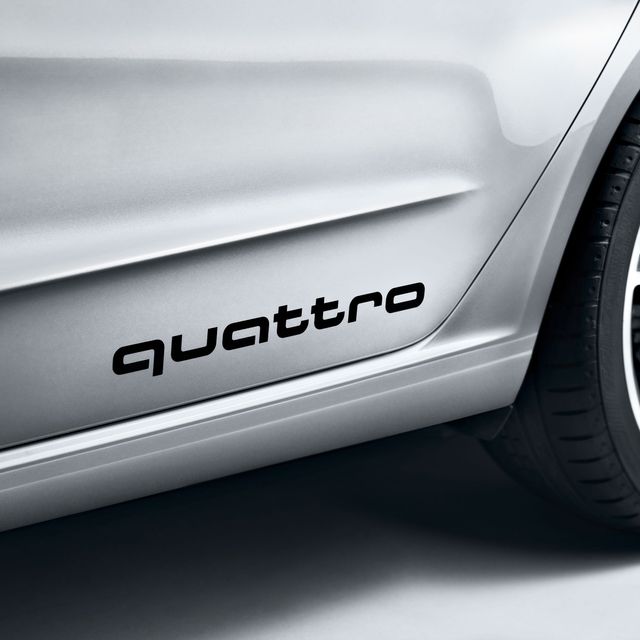 quattro Decals, Brilliant Black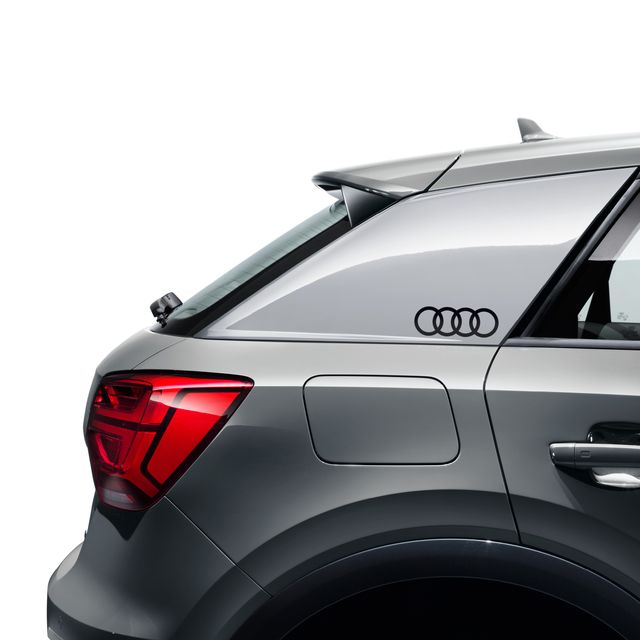 Audi Rings Decals, Brilliant Black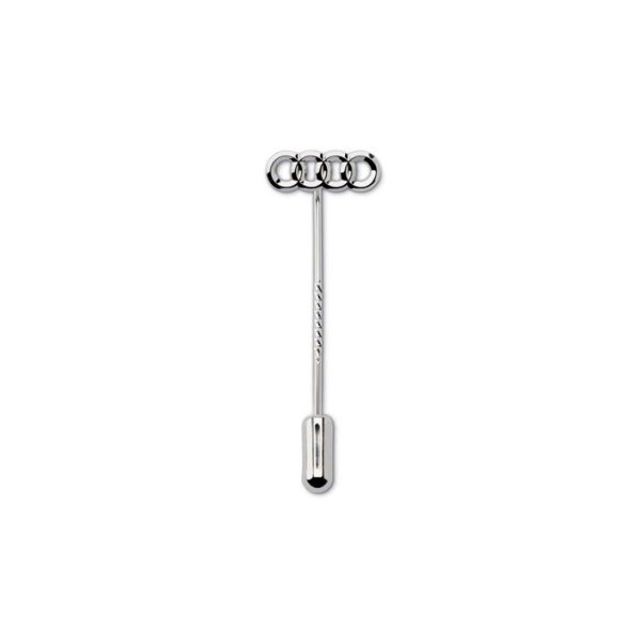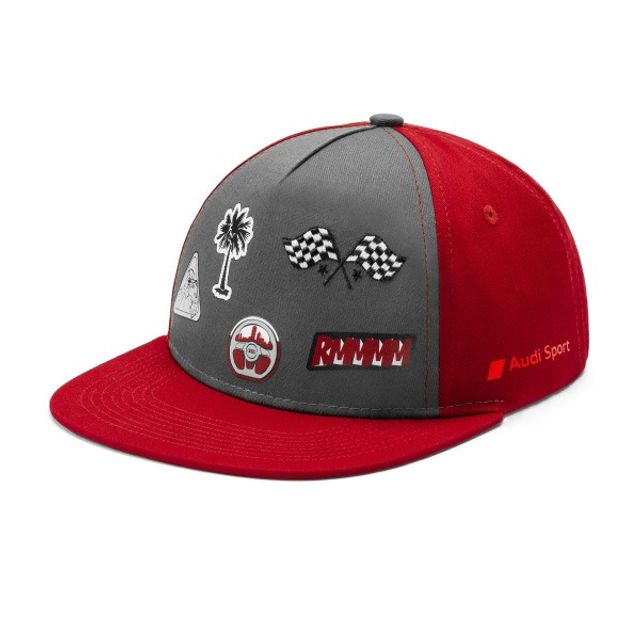 Audi Sport Baseball cap, Kids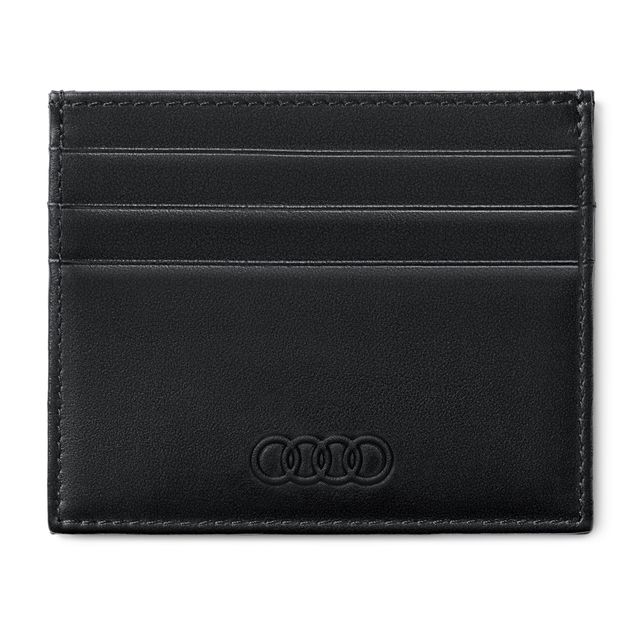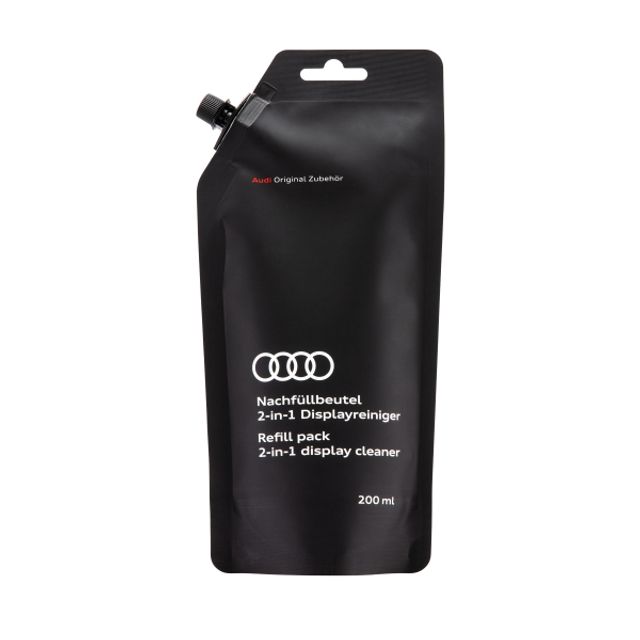 Refill pack, 2-in-1 display cleaner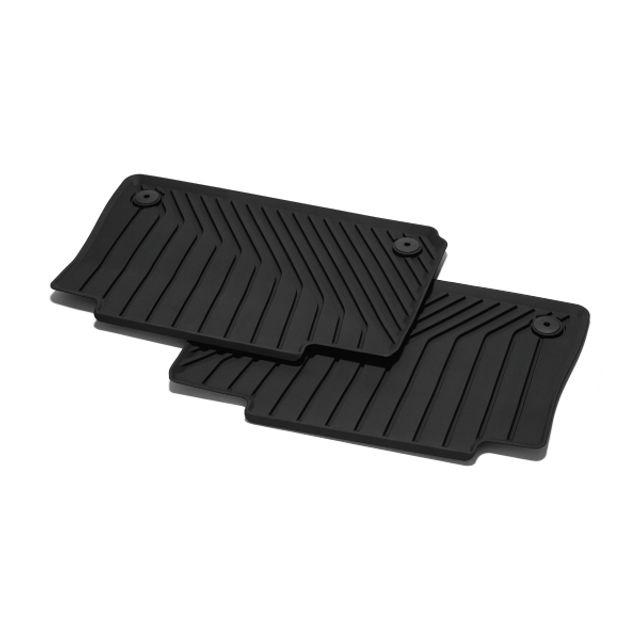 All-weather floor mats for rear, black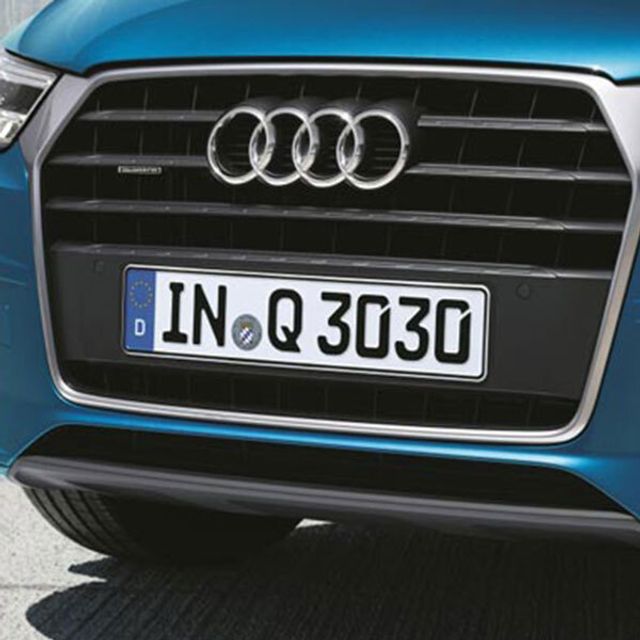 offroad style package, radiator grille